For many of us, 2020 has been a year that has changed our way of doing things, the way we work, socialize, go to school, and even the way we do sports and hobbies. We have had to adapt to a new lifestyle.
This has caused many of us to seek alternative ways of doing what we love, working out. Many of us are choosing to build our own home gyms. This is where home gyms come in, but is Rogue Fitness worth the money?
Rogue Fitness in my experience is well worth the money, especially when you take into consideration the money you can end up saving on gym fees commute fees, and also the convenience of having your gym equipment right there with you in your home or in your garage.
This article is geared towards those who are seeking alternatives to going to a gym. Maybe it is because you live far from a gym facility.
Maybe, like a lot of people, you have realized that we can do so much from our own homes. Whatever your intentions are, this article will tell you everything you need to know about Rogue Fitness.
What is Rogue Fitness?
Rogue Fitness is an American company that manufactures and distributes fitness equipment from weights to treadmills and basically anything you need to start a gym. They also have an online store that sells this equipment to the public.
They also sell apparel and Gear like straps, belts, shoes, shirts, and more.
Their online store is convenient, you can order pretty much anything you need online and it will be delivered to your doorstep within five to seven days according to their website.
When did Rogue Fitness first start
The company was started in 2006 in a garage in the United States, since then they have experienced exponential growth. that growth is an indication that they sell quality products and that people are satisfied with their service.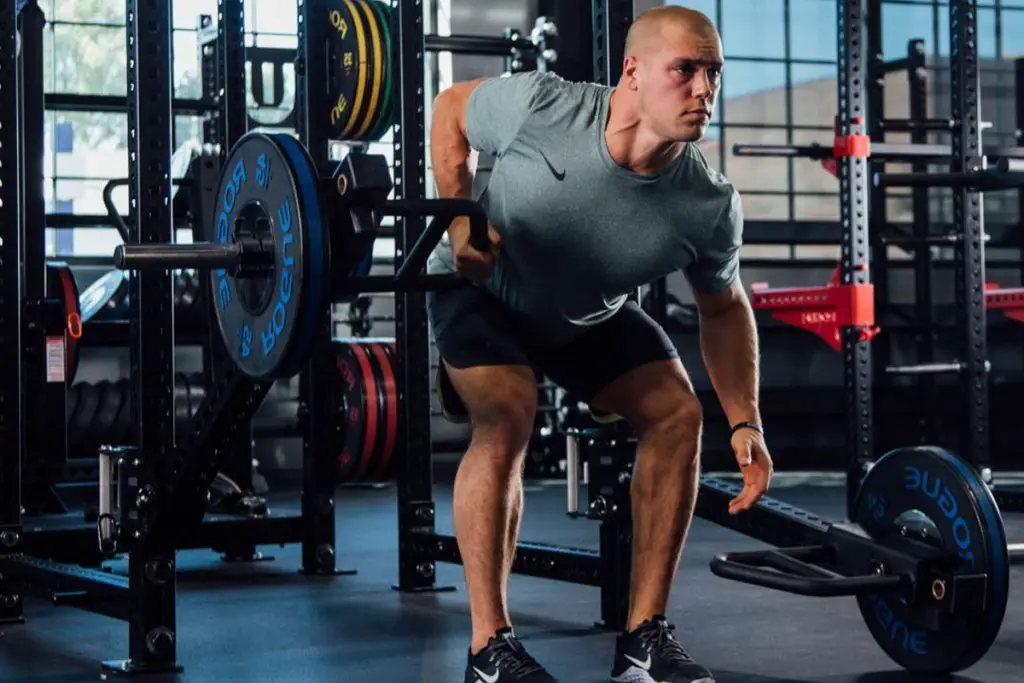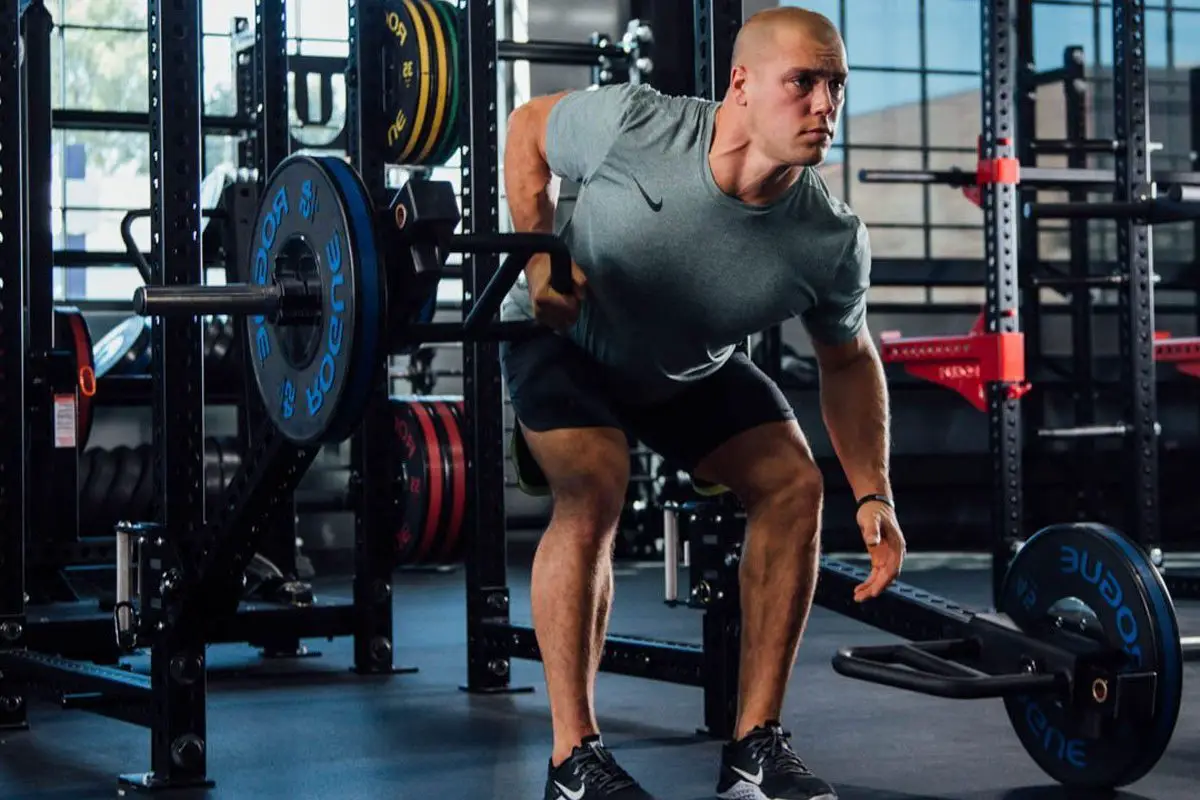 Is Rogue Fitness only in the United States?
Rogue Fitness is an American company, in fact, they pride themselves on the fact that a lot of their equipment and materials are American made. They do however have online stores around the world. Below is a list of regions where they operate.
If you live in one of those regions, you can order with peace of mind as they have distribution centers in those regions. Rogue does not state which other countries they ship to. If you live in a region that they do not ship to, there is still a way to order from them.
How to order from Rogue Fitness internationally
Anyone who lives in remote regions knows the struggle of ordering any product from the USA. That is why forwarding companies exist. They make it possible to order almost anything from almost anywhere. I must warn you though, the process can be expensive.
How do forwarding companies work?
It is pretty simple, some don't ever see the package, they negotiate with both parties, the seller/distributor, and transportation services to work out the best price and transportation method to get your product to you.
Some act as a virtual address, they receive your package and store it in their warehouse until they ship the package to you. This method seems to be the more costly of the 2.
Is Rogue Fitness for me?
Rogue Fitness is a company that caters to different types of people. whether you are looking to build a gym as a business or simply just trying to build a home gym in your garage or even if you just want a few pieces of equipment lying around the house for when you can't make it to the gym, they have you covered.
Still worried about whether or not they are right for you? Below is a list of the different types of fitness equipment that they sell on their online store.
Strongman equipment
Mobility and flexibility equipment
Boxing and MMA equipment
Supplements
There is a high chance that this list has your preferred fitness equipment. Let's take a deeper dive into some of the equipment that Rogue sells.
What can you buy from Rogue Fitness
It would be impossible to run through everything they sell but I will do my best to list what I think is important and available.
The Usual Stuff
Treadmills, Dumbbells, benches, racks, rowers, and bikes. All the usual stuff you find in almost all gyms, they sell it.
Barbells
They have a wide range of barbells for Men, Women, and juniors. They also have specialty bars such as:
Crossfit Equipment
For anyone who has enough space to build a little Crossfit home gym, Rogue has you covered. Their store lineup of Crossfit gear is huge. This is just a small list of some of the stuff:
Speed, Mobility, Boxing, and MMA
This covers a pretty large scope and this section is geared to athletes and amateur sports players.
Speed bags
Heavy Bags
Agility Ladders
Step hurdles
Bosu balls
Swing Balls
Run Rockets
Stability Balls
Ok, I had to stop there, I could have gone on forever but I am sure you get the point.
Is Rogue Fitness a Good Brand?
As we mentioned above the company started off small in a garage and they have grown since then. They have become a leader in the home fitness industry helping people build their own gyms either in the home or garage.
They use cutting-edge technology to build some of the best quality fitness equipment there is. We are excited to see how much they grow in the future especially considering the way 2020 has changed many of our habits so far.
Their service, in my experience, has been good so far. I don't have any complaints and it is hard to find any online complaints.
Is Rogue fitness overpriced?
To find out whether or not rogue fitness is overpriced you have to compare it to similar products out there. You also need to consider the quality of the products and you also need to consider the services they offer, and how good they offer their services.
In my experience rogue fitness is not overpriced when you consider the service is great, their deliveries are fast and their products are made from some of the best quality materials. The money that you save from not having to commute to the gym, pay gym fees, and other factors.
Is Rogue a CrossFit Brand
I like to think of Rogue as more of a fitness brand than a specific type of fitness brand. This is because they sell just about everything you need. that being said they do kind of market themselves as a CrossFit brand. They even have a whole section on their site dedicated to it.
Crossfit is its own brand. Stores like Rogue need permission to sell anything with that label on it. Rogue does do a great job of catering to people who do Crossfit training.
One thing to note is that Rogue dropped CrossFit from their annual competitions. Why they did this we do not know they just released a statement this year.
Rogue Fitness Alternatives: Who are Rogue Fitness Competitors
There are a number of reasons why you would want to look for similar companies. Maybe you are looking for the best prices, quality, or service and want to compare companies against each other. Let's take a quick look at some companies that have similar offerings to Rogue.
Texas Strength Systems.
This is another American company that manufactures and distributes fitness equipment. They also pride themselves on building their equipment in America, one of their slogans is "Forged in Texas".
They also have a training facility in San Antonio that can be accessed by buying a day and/or weekly pass, or by buying a monthly membership. As of writing this article, the monthly membership goes for $60. Is that worth it?
If you are focused on strength training and are from around the area, it is well worth it. You get 24/7 access to the gym. You also get to train with a great community of like-minded people.
Rogue Fitness compared to Texas Strength Systems
TSS is mainly focused on strength training and equipment whereas Rogue is more rounded and caters to a wider range of fitness niches. The prices are similar for similar products.
EliteFTS
This is another American company that sells anything you need to build a home gym regardless of your specific niche. They have strength, powerlifting and cardio equipment. They also sell apparel and supplements.
EliteFTS compared to Rogue Fitness.
A lot of the bigger equipment on EliteFTS is marked as "contact for price" so it is hard to give an accurate price comparison on all products. For dumbbells and other equipment, they seem similar. 
ELEIKO
This is a high-end company that sells high-end equipment. A half rack from them can cost upwards of $2000. They also sell full platforms for those who are serious about building a gym, whether it be at home or business.
ELEIKO vs Rogue Fitness
Of the two, ELEIKO is not as budget-friendly as Rogue Fitness. That being said, the quality of their products justifies the price tag. If I were to choose between the two, I would go with Rogue. The quality is phenomenal and the price is competitive.
How much does it cost to start your own home gym
The great thing about starting your own home gym is that you don't have to buy everything at once. You can build up slowly.
There are a few recommendations that I will make but it all depends on what you need for your training. Think of what it is you do when you are at the gym, that will help you decide on what's the most important.
When you just start buying your equipment, you can get a few dumbells. There is so much you can do with dumbbells. You can train almost every muscle. Apart from lunges and squat, training your legs might be difficult. When buying dumbbells, try to always get pairs.
If you have a higher budget, I recommend getting a few dumbells, a rack, a bench, a bar, and some plates. Having this combination means you can do just about any weightlifting exercises. If you bolt the rack down, you can also do some bodyweight training like pullups.
The Cost Breakdown
I have gone for the best setup with budget and versatility in mind just to give you an indication of how easy it is to start your own home gym.
For the rack, I have gone with the floor-mounted "SM-1 Monster Squat Stand 2.0". The stand can hold 1000LB of weight. It has adjustable spacing so that you can get the perfect fit. The stand costs $595. You can also use it as a pullup bar.
Now you need a barbell. For some reason, most of Rogues bars are labeled with kilograms instead of pounds. The Rogue Echo 2.0 is a 20 kg ( 44LB ) bar. It has a tensile strength of 190,000 PSI. The bar costs $205.
The plates depend entirely on you. They have plate sets that start at $150.
The flat utility bench starts at $179. For an adjustable bench, you are looking at $549.
The total
| | |
| --- | --- |
| Equipment | Price |
| Rack | $595 |
| Plates | $150 |
| Barbell | $205 |
| Bench | $179 |
| Total | $1129 |
That is pretty much all it costs to start your home gym. Obviously you could just get a set of dumbbells for a lot cheaper and work with those but with the equipment, I listed above, you will be able to do so much more.
A set of dumbbells costs around $300 to $590. They have singles that start as low as $7.50 and go up with the weight. I worked out that, for just 3 single dumbbells, light, medium, and heavy will cost anywhere from $250 to $500. So, it would be best to just get a set. The price seems to be a lot better.
Final Thoughts on Building a Home Gym with Rogue Fitness
It might be intimidating to think about starting your home gym. At first, it seems complicated, expensive, and tiring. It really should not be. You just need to know where to start and hopefully, we helped you with that. You can always build your gym up slowly.
We did not cover much cardio equipment like treadmills in this article because, well, you can always run or cycle on the road until you can get a treadmill.
Rogue Fitness, in my experience, is worth the money. Buying cheap equipment does not always work out cheaper. Sometimes we need to pay a little extra to start with but at least you know that maintenance costs will be lower over the long term.
You should always consider price to performance/quality when buying anything, especially big-ticket items like gym equipment.
There are alternatives to Rogue. Some cheaper and some more expensive. I definitely advise you to compare companies and choose one that interests you the most.
One company that stands out for me is Texas Strength Systems. For anyone who does strength training, this is a good alternative. If you live in San Antonio, you can also check out their training facility.