How to Start Your Keto Diet for Weight Loss?
Many, including possibly you, think that the best way to start a keto diet is at New Years. What you may not realize is that of people who start their diet as a resolution from New Years have a success rate after the first month at an amazingly low 8%.
How to Start Your Keto Diet for Weight Loss? Start your keto diet by making the decision, clearing out your cabinets and fridge of trigger foods. Go shopping with a keto based shopping list and purchase foods that will fit within your new diet choice. Then be realistic with your results as you didn't put on your weight in a month, you will not shed it all in a month.
The final part of the puzzle is for you to figure out what represents success to you. For many this may be to not have aches and pains in their joints, it may be cognitive functionality, or possibly something entirely different.
Most start with a thought of a specific weight, maybe one they idolized as a kid, teen or young adult. What many learn over time is that it is less about that number and more about finding your "IT", for myself this has changed constantly over the past two years.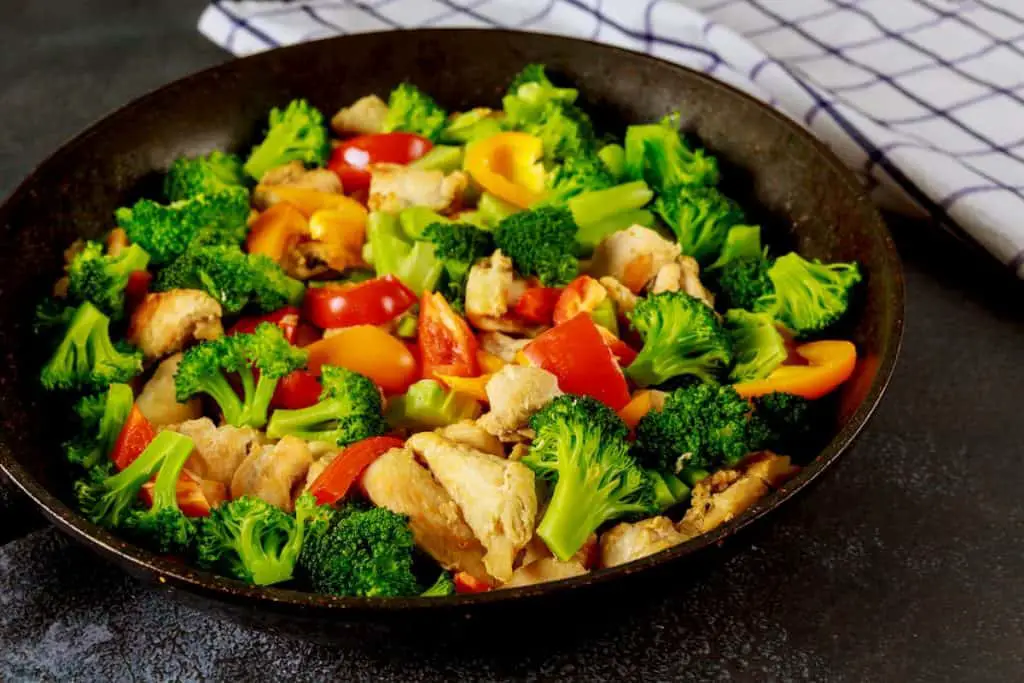 Start A Keto Diet Through YouTube
For many people following videos and personalities on YouTube is the best and easiest way to consume the information and start their journey. I have, and still, do watch, many keto dieters online.
What you must do in YouTube is to learn who is on a similar journey to your own. As advise online in many cases will not be aligned on granting you results, instead, in how they are getting to THEIR results.

Ketogenic Hero
So if you are looking to lose body fat then you won't necessarily want to follow a keto personality that is trying to gain muscle mass. Not because you don't want to add muscle mass but more than the amount they will say you need to eat won't provide you the same results as them.
Our Preferred Keto YouTuber's
You will notice that I didn't include "popular" keto influencers, this is due to the fact that they typically provide only overall general information to ensure everyone will listen but not benefit, or they are questionable in the support of keto and more that they have learned it can make them income.
I don't think that they are negatives to the ketogenic space but they tell you too many things which will contradict the other information they provide causing you issues in learning and implementing the plan yourself.
Either that or many sell you "their" supplements because they are "better" in quality for their wallets.
Start A Keto Diet Through Reading Books
Now for those who prefer to read, take notes and highlight facts for later review books are the best option. Like YouTube since the fad portion launched there are a lot, I mean, A LOT, of books out there about Keto.
Some of them can be quite good, others can be a total letdown, and others are just recipe books. I would highly recommend avoiding recipe books and start simple with meats and vegetables and getting a grasp of how to eat good quality foods. Recipes typically mean much more time in preparation and cooking which can turn you off of the diet.
I have two specific books I would recommend, one for those who want a slower, managed, transition into Keto which can help you to skip or limit your Keto Flu, The Keto Reset by Marc Sisson is incredibly helpful.
The second is more around a simpler, lazier approach to keto and can help you get into it without as much crazy detail. That book is called DIRTY, LAZY, KETO: Getting Started: How I Lost 140 Pounds, which is by Stephanie Laska and comes super highly rated from myself and numerous 5-star reviews!
Our Preferred Keto Authors
Our Preferred Keto Recipe Books
Start A Keto Diet Through Reading On The Internet
This may be the biggest load of miscellaneous, hard to sift through, information. I say that while being online in the business of providing information to help you get results.
Unfortunately, as the diet grew in popularity it also grew in salespeople looking to make money off your want of information. As a result, you need to really look into information online for its validity and do your research in addition to what you read.
I promise on this site I will aim to provide information, resources, and tools which will yield real quantifiable results. I would also love to hear your successes and your failures, over the last two years I have encountered plenty and will explain them over time when it is valuable.
Our Preferred Keto Websites
Final Thoughts on How to Start Your Keto Diet for Weight Loss
I will be posting a very in-depth guide centered around a nutritional keto diet for both fat loss and an additional guide centered around gaining muscle mass.
The aim of these guides is to help get you the results you need and want, not to give you information that doesn't pertain to your situation or needs.
The ketogenic diet is very easy to live while eating well, you have options to eat all the foods from the green vegetables to all meats and this can give you an amazing mix of different foods and meals which are pleasurable.
With the ability to consume fat this diet can lead to over-consumption and stalls in weight loss easier than in other diets.
Want Grass Fed Beef? Get ButcherBox Now
I was searching around by my house to find quality grass-fed beef along with heritage pork as I love the taste. Unfortunately, farmers' markets failed me and I found ButcherBox.
It is now almost 3 years later and I still receive my ButcherBox monthly I get a mix of all three items but have added bacon and sausage into each additionally to give me a strong pork option that is from heritage hogs.